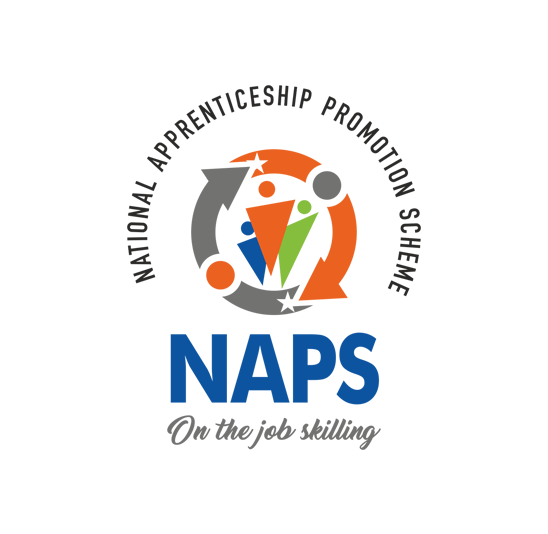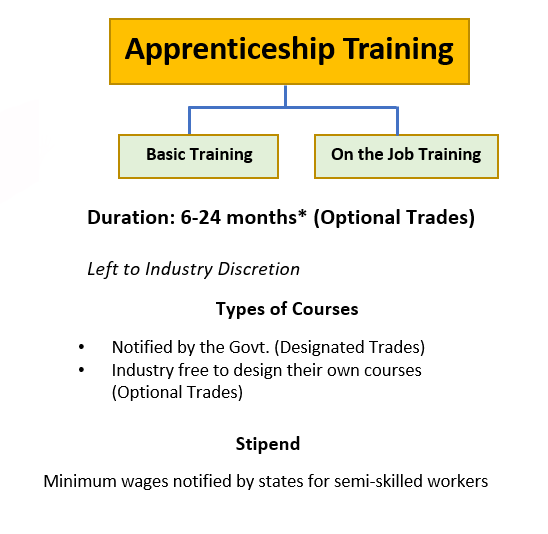 National Apprenticeship Promotion Scheme (NAPS)
NAPS is implemented by Director General of Training (DGT) under the aegis of Ministry of Skill Development and Entrepreneurship (MSDE) with the aim to train 50 lakh youth as Apprentices by 2020, including the Services Sector in which job roles categorized as 'Optional Trade' can be considered
SCPwD will be looking forward to support the Industry/ Establishments in their queries to help in the process to start Apprenticeship for Persons with Disability. Establishments can connect with SCPwD through below form or write to info@scpwd.in
Highlights of NAPS
Under this scheme:
There are 2 categories of the trades for NAPS - 1.) Designated Trades, 2.) Optional Trades
Designated Trades are the trades, which are notified by Government. Whereas, Optional trades are the trades under which Industry are free to design their own courses.
Apprenticeship is mandatory as per the "Apprenticeship Act" for establishments having 40 or more employees (as per the amendments it would be now for employers with 30 or more employees).
Such establishments must do apprenticeship for minimum 2.5% to maximum 15% of total positions (total workforce) in the company.
Govt has also developed "Shreyas Portal" for Graduates.
Apprenticeship can also be conducted under CSR activities. However, CSR would be considered after the minimum limit of 2.5%. (For example - if an establishments conduct the apprenticeship of 4% workforce then 1.5% can be considered in CSR).
The central government directly share 25% of the total stipend (maximum of 1,500 rupees per month per apprentice) payable to an apprentice with employers.
In addition, it will support basic training which is considered an essential component of apprenticeship training, not exceeding Rs. 7,500/- for 500 hours training course.
Benefits to the industry
2.5% - 15% of total workforce (including contractual) can be apprentices
CSR budget can be utilized for apprenticeship program
Reduces long-term costs and eases statutory and regulatory requirements
Proactively address hiring requirements by training the apprentices as per industry needs
Benefits to the candidates
An opportunity to learn while they earn from the age of 14 years
Exposure to real work environment through hands-on Training
Acquire skills and knowledge from industry experts
Better employment opportunity after completion of apprenticeship
Eligibility of organizations for participation in NAPS
Any person/entity who has business in any trade/occupation, can participate in NAPS. In order to avail the benefits of NAPS, organizations must:
Engage apprentices in a band of 2.5% to 15% of the total strength of the establishment
Be registered with EPFO/ESIC/LIN/UDYOG AADHAR*
Have a TIN number
Be registered on the apprenticeship portal
Have Aadhaar linked bank account *EPF and ESIC is not mandatory